The Hidden Valley Race Club, a nonprofit 501(c)3 organization was formed to create a fun environment that produces solid skiing fundamentals and develops ski racers to the level of competition that they desire. We celebrate competition in addition to results in a team atmosphere.
We are fortunate to have coaches with a wealth of teaching and racing experience at the U10 – U21 levels. Our coaches are dedicated to teaching skiing, racing and athletic techniques. Whether racing competitively or just practicing with the club, racers and parents will enjoy good skiing and companionship.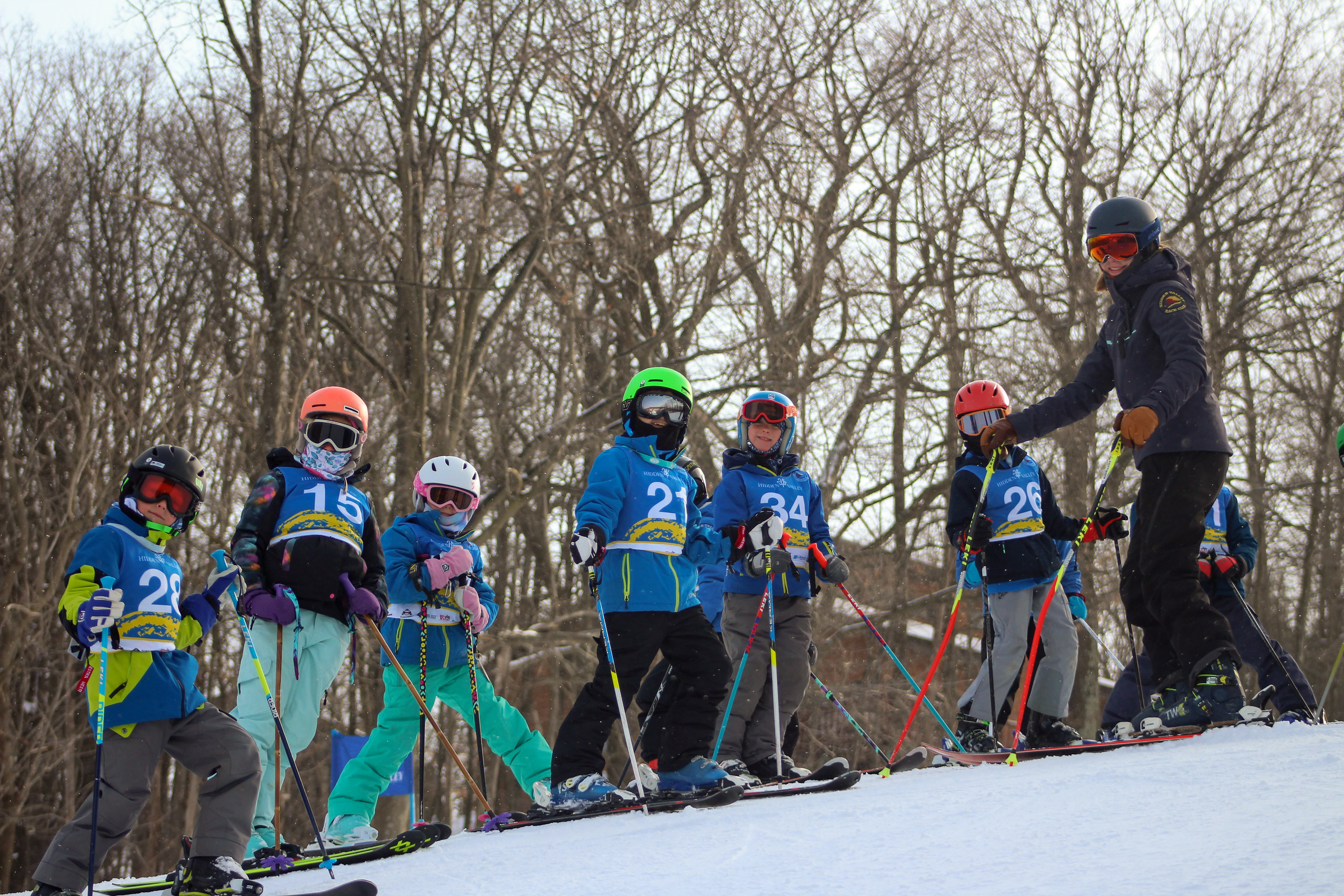 We are open to racers 8 years and older as long as the racer is able to handle themselves in an independent and responsible manner on the slopes and on the chair lifts without any assistance. We do require them to recognize symptoms of cold and fatigue. Racers are permitted and encouraged to take breaks as needed, but they will be unescorted if they choose to rest or eat at different times. Typically the club will practice at least once (often twice) during the weekend; meeting at 9:00 AM, slope time from 9:15 – 12:00. All racers are solely responsible for participation in practices. We recommend that those racing in USSA sanctioned events attend as much practice as possible.
As with any club, we expect parents to participate. There are a number of ways to do this; including assisting with Open Cup Races, Special Olympics, Ski Swap, course set-up and tear-down, course monitor, etc. Generally, a typical practice session involves coaches and 3-5 others that assist or handle these tasks. Most of the work occurs at the beginning and end; usually 30-45 minutes for each so there is plenty of time for parents to enjoy Hidden Valley while the racers practice.